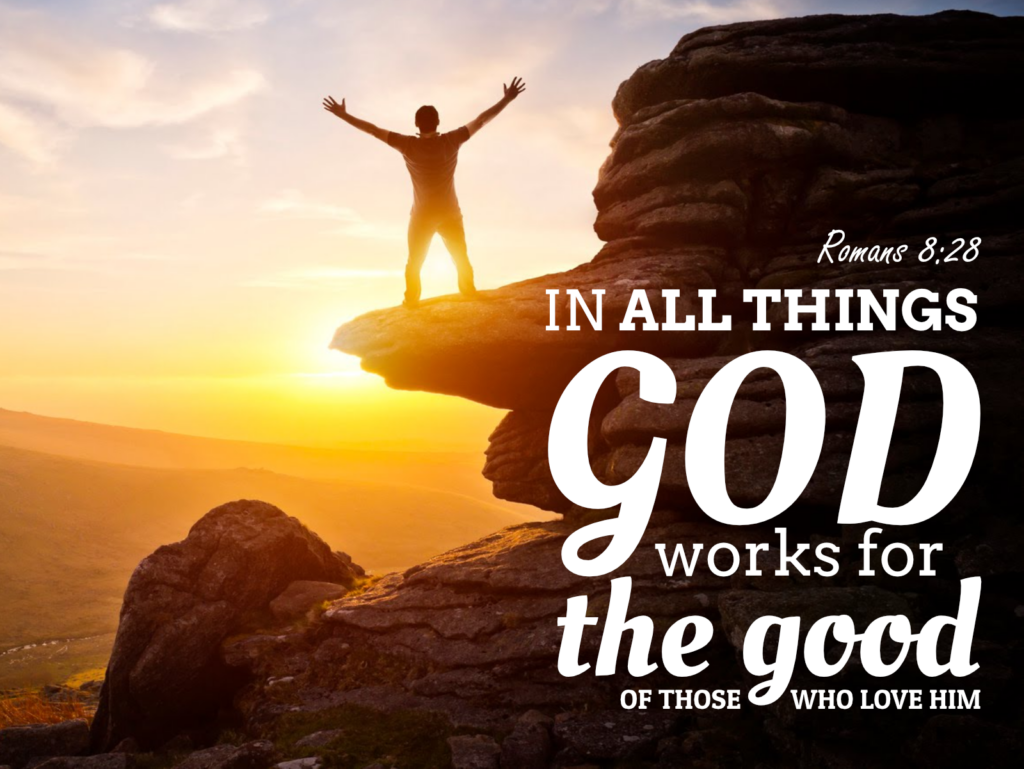 Devotional for April 7, 2020
Pastor Bill Pursley, EBCWF
A dear friend and her husband have a motto. "Today is a good day to have a good day." As I went out this morning I realized what a beautiful day it is. Everything may not be going my way, but, I am healthy, my family is healthy. I've got a roof over my head, food in my pantry and a God who loves me. I think of Romans 8:28 "And we know that in all things God works for the good of those who love him, who have been called according to his purpose." Right now might not be the brightest spot in our times but, we must cling to this promise that God made us. That all things will work out for the good.
Suffering can make us bitter but it can also make us better if we give it to God, asking him to use it for our good, for the good of those we love and for the kingdom work of the church.
Romans 8:28 is one of my favorite verses, because it gives Christians hope for the hardest times of life.
Most anybody who has been a Christian for a while can look back and see how God proved this verse in their life. We may not be able to come and go as we please, or see our families, we may be limited in our fellowship with our church families but, rest assured, God is in control, just as much today as He was the day He started creation.
Have faith by trusting in the one whose got the whole world in His hands and make this a good day.
Until next time,
Bro. Bill, Pastor