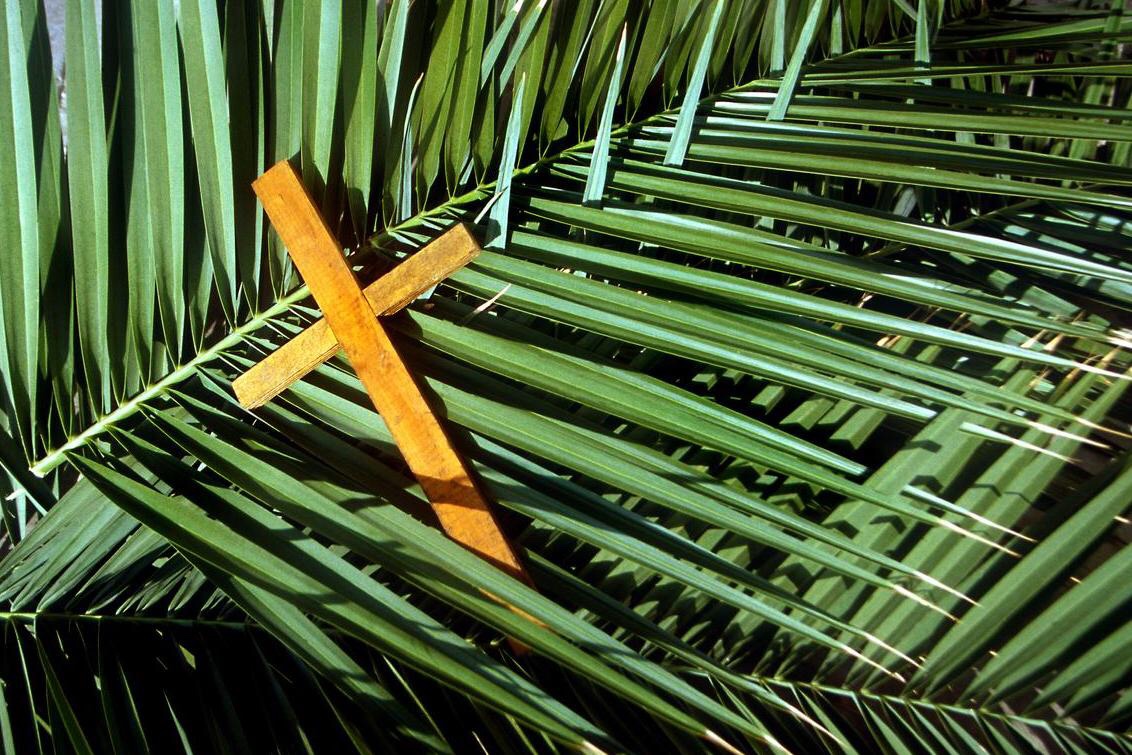 Devotional for Palm Sunday April 5,
2020
Pastor Bill Pursley, EBCWF
Once again, good morning from Emmanuel Baptist Church. I hope this message finds you all doing well. I want to encourage you all to hang in there. I can't wait until we turn on the news and hear, "The Corona virus has been beat." But today finds us all still being urged to stay at home and, would you believe it, Palm Sunday has crept up on us.
This day is the day leading into Holy Week just before Easter. It's sad that we can't be together on this special day but in our hearts, we are together. This day that we celebrate is bittersweet. That's because even though we celebrate Jesus' triumphal entry into Jerusalem, we know that Friday is coming. We know that with Friday comes the cross. We know that many of the ones in this crowd today will be exchanging their shouts of "Hosanna to the King" for the words "Crucify Him." What we might not realize or remember is that Jesus knew what this week would bring as well.
Let's pause just a moment and think about the crowd that day. Among them would be people Jesus had healed. Maybe some of the thousands that Jesus fed. Many had seen His miracles, and listened to Him speak and teach. They listened and their lives had been changed. Jesus must have seen the mixture of expressions on their faces.
And that brings us to today. Just like the people of Jerusalem, we find ourselves in the presence of Jesus. I wonder what He sees when He looks at us? Does He see people worried about so many things—this virus pandemic, about income taxes, about job security, about their health, or lack of it? Does He see people who are so busy doing things here and there—so busy that they never bother to consider those things that are eternally important?
Or does He see people who recognize Him for who He is—the Messiah, the Christ, the Son of God, our Savior. When He turns and looks into our lives, I wonder, will He weep once again because of what He sees? Or will we have the peace that passes all understanding as we respond to His outstretched arms and hear Him say, "Well done, good and faithful servant. Enter into the joy of your Lord"?
At the heart of Palm Sunday is Jesus' desire to bring peace into our lives and to be willing to carry whatever burdens in life that are weighing us down. But the only way Jesus can complete His desire is for us to allow Him to march in and take over without having to fight us all along the way.
Jesus wants to make a "Triumphant entry" into your heart this morning. This day can be either TRIUMPH or TRAGEDY. Tears of SORROW, or tears of JOY. But it's up to you. You have a choice to make.
Love from your Pastor,
Bro Bill