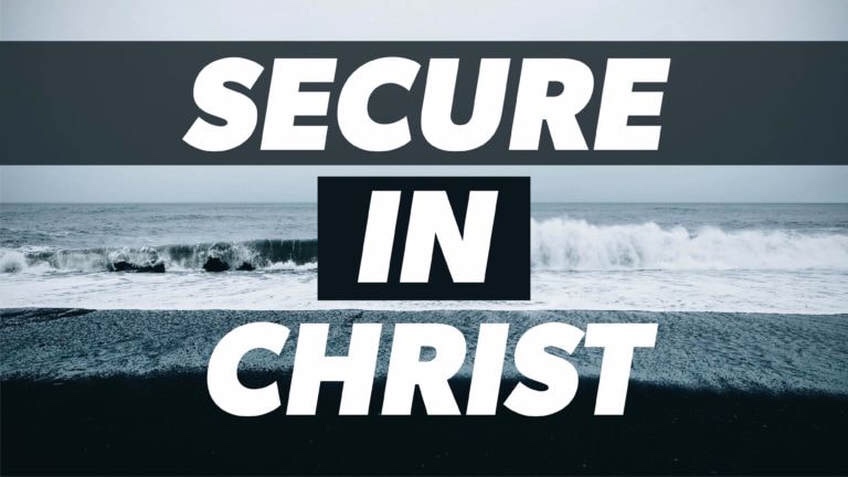 Devotional for April 4, 2020
Youth Pastor Jeff Hughes, EBCWF
During the past couple of weeks, most of my devotionals have focused on us being disciples to others and spreading the Good News during this dark time. After all, we, as Christians, can offer hope. But what happens when we struggle? Hopefully today's Word will lift you up!
The book of Roman's assures us that nothing can separate us from God's love:
"What then shall we say to these things? If God is for us, who can be against us? He who did not spare his own Son but gave him up for us all, how will he not also with him graciously give us all things? Who shall bring any charge against God's elect? It is God who justifies. Who is to condemn? Christ Jesus is the one who died—more than that, who was raised—who is at the right hand of God, who indeed is interceding for us. Who shall separate us from the love of Christ? Shall tribulation, or distress, or persecution, or famine, or nakedness, or danger, or sword? As it is written,
'For your sake we are being killed all the day long;
we are regarded as sheep to be slaughtered.'
No, in all these things we are more than conquerors through him who loved us. For I am sure that neither death nor life, nor angels nor rulers, nor things present nor things to come, nor powers, nor height nor depth, nor anything else in all creation, will be able to separate us from the love of God in Christ Jesus our Lord."
Romans 8:31-39 ESV
Do you ever think that because you aren't good enough for God, He will not save you? Do you ever feel as if salvation is for everyone else but you? If so, then these verses are especially for you! If God gave His son for you, He isn't going to hold back the gift of salvation. If Christ gave his life for you, He isn't going to turn around and condemn you. He will not withhold anything you need to live for Him.
The final four verses above contain one of the comforting promises in all of scripture. Believers have always had to face hardships in many forms: persecution, illness, imprisonment, and even death. These sometimes cause us to fear that we have been abandoned by Christ. We cannot fall into Satan's trap of doubt! Paul exclaims that it is IMPOSSIBLE to be separated from Christ. His death for us is proof of his unconquerable love. Nothing can separate us from Christ's presence. God tells us how great His love is so that we will feel totally secure in Him. If we believe these overwhelming assurances, we will not be afraid.
So, when Satan starts causing you to have doubts, reflect on these verses and remember that you are secure in Christ! Satan may even go as far as to remind you of your "before Christ" past. When he does that, stand tall in the armor of God and remind him of his future!
Have a good weekend!
Bro. Jeff